ANNOUNCEMENT
Use code "HELLO2022" to get 10% OFF your entire order + Free Shipping over $100 (applied automatically at checkout).
***
All orders will ship within 3-10 business days from when the order was placed. Exceptions includes preorders, backorders, or items that are made to order.
If you need your order urgently, please message us at bellasbloomshop@gmail.com so we can push your order up or upgrade your shipping (additional cost applied). Please check our Shipping & Return page for more information.
***
GET 30% OFF various products now until 11/25! Use code BLACKFRIDAY2022.
***
Our online shop will be closed December 1, 2022 - March 1, 2023. All orders placed after 12/1/2022 will be canceled or fulfilled after 3/1/2023.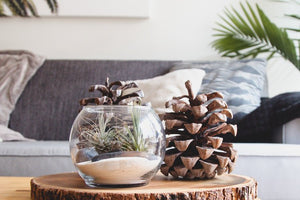 EVERY PURCHASE HELPS THOSE IN NEED
25% OF ALL PROFITS GOES TOWARD CHARITY
BELLA'S BLOOM
We didn't set out to build a company. We wanted beautiful, timeless pieces for our home that were affordable―and when we couldn't find them, we made our own. Since then, Bella's Bloom has livened up living spaces with unique, plant-focused decor while giving back to charities.
WHY SHOP THROUGH US
BECAUSE WE CARE!
Every order helps us improve the lives of those less fortunate and protect front-line workers.
Since April 2020, we have donated 25,000 masks to over 25 charitable organizations. Aside from our COVID-19 mask efforts, 25% of all our profits go to support charities we care about, both local and global – from monthly donations of food/supplies for shelters and food banks near us, to contributions to organizations funding cancer research.
LEARN MORE